During physical exercise, do you experience disproportionate breathlessness or muscle fatigue?
Do you sleep with your mouth open, or wake with a dry mouth?
Do you yawn or sigh noticeably during the day?
Do you experience anxiety or stress?
Do you have symptoms of asthma or suffer from nasal congestion?
Can you hear your breathing at rest?

These are some of the signs that a change in your habitual breathing patterns would benefit you during physical exercise as well as during other day to day activities.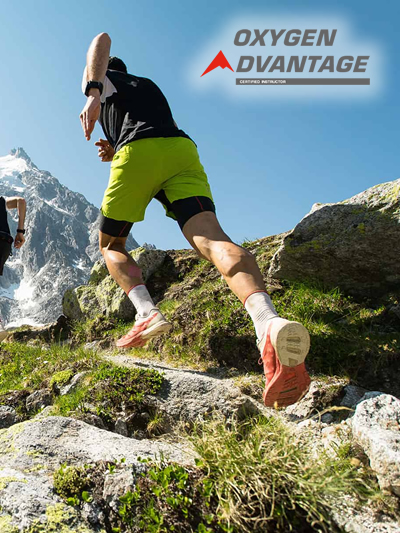 The way we breathe impacts our general health and well-being as well as our sports performance.
Breath Better Training will help to condition your body to supply the necessary levels of oxygen and carbon dioxide so that you can enjoy doing the things you love to do most.  Exercises that help you to breathe efficiently, and simulate high altitude training, will help you to thrive whatever your preferred activities.  Benefits include:
Many swimmers say that breathing is their biggest concern, often including breathlessness during the first couple of minutes of a swim.  Breathing will often become easier with improvements to stroke technique, in particular body position in the water and the timing of breathing; however, these changes alone are rarely sufficient.  How you breathe at rest determines how you will breathe during physical exercise, so land-based breathing exercises are essential to develop your respiratory system to support you to achieve your swimming goals.
If you are a swimmer, I will guide you to integrate your improved respiratory health into your swimming, whether you want to build your water confidence, delay the onset of breathlessness and fatigue so your recreational swim is more enjoyable, or achieve specific performance goals in the pool or open water.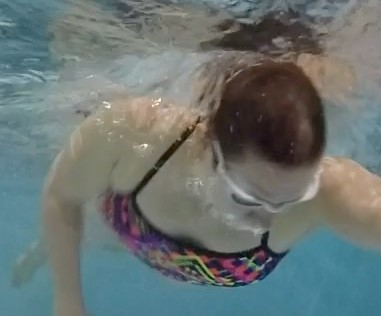 How it works
Sessions are one to one, either face to face or online.
Each session is based on ongoing assessment of current priorities for your breathing, to ensure continuing progress towards your goals.  It draws on strategies to improve your breathing both at rest and during physical exercise.  It will include activities working with breath mechanics, biochemistry and physiology and connecting with movement.
After each session I will give you a programme of daily exercises that will normally take 40 – 60 minutes, spread through your day.  As you progress, the exercises will increasingly be integrated with your regular activities.
Pricing
Vouchers can be provided for all Edinburgh Swim Studio services